COVID-19: Eight ways to save Christmas in 2020!
COVID-19: Eight ways to save Christmas in 2020!
Wow, there is no doubt that 2020 has been one of the most challenging years ever! With the pandemic and other disasters entering and exiting, the least said the better. We are all sure we never even envisaged a Christmas in 20202 but hey, here we are! Things have eased up and we should not let COVID take away the rest of what 2020 has to offer us Thankfully, we are back home to our families and are able to travel and spend the season together.
So, let's get to how we can make the best of this year's Christmas!
1. Countdown the days
Taking into consideration the fact that COVID has slowed down the pace of our daily activities and brought about some levels of boredom to our lives, it is necessary to spice up the mood with pre-Christmas countdown sessions. Do not let December 25 pass by without indulging in your first Christmas activity. Filling stockings with beauty products, cheese, and chocolate, or even kids' toys to mark each countdown day is a plus.
2. Let the decorations begin!
Yes, we know you stacked the Christmas tree, lights, and balls somewhere or even threw them away. But it's time to rekindle the Christmas spirit and get decorating! Just picture the excitement that's going to appear on your kids' faces when you do. It's time to bring back Christmas. What's Christmas without decorations! COVID should not stop us! If possible, you could hold a virtual decoration contest with friends, family, or neighbours.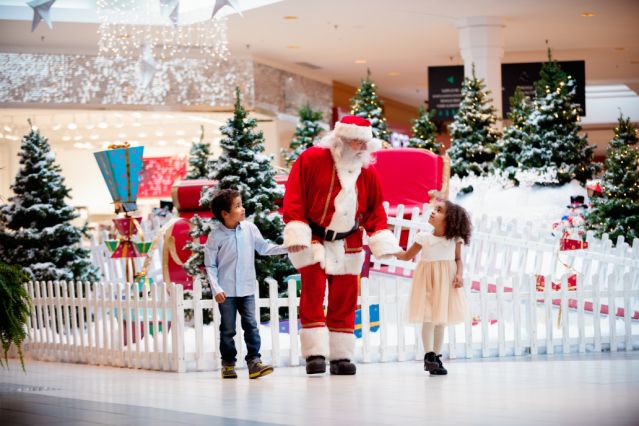 3. Christmas Shopping
Yes, Christmas shopping! With stores still giving away mindblowing discounts, you and your family can benefit, by doing some shopping. Plan and budget for things you would want to get, including gifts, and be prepared to whisk away. Of course, don't forget to observe all safety protocols while you are out there. If you are still not bent on spending much this Christmas, just some window sopping could revive the dwindling Christmas spirit!
Or, if there's a curfew or your location is still on lockdown, online shopping would be a lifesaver!
4. Help those in need if you can
Though the year has been somewhat challenging for everyone, it's been more challenging for some others. If you can afford to extend a helping hand to a needy family, individual, or orphanage who has been hit with COVID, go ahead. Whether food, clothes, or PPEs, the choice is yours to make. It would surprise you the impact your token could make, no matter how small! All the best but do stay safe!
5. Host a virtual party
Depending on where you live, there may be certain restrictions on socializing, so why not host a Zoom Christmas craft party with friends or family? Just because you can't get together in person doesn't mean you can't see your friends and family on Christmas.
Make sure you have all the supplies, snacks, and refreshments you need, and then schedule a time and date. Send everyone a Zoom link and host your party online. You could even turn it into a contest and organize prizes for the winner.
6. Watch Christmas movies
Watching a movie is the perfect way to spend the time between presents and dinner, or to unwind after the festivities end. Turn it into a family weekend ritual this December and give everyone a chance to pick a festive film to watch. Give the TV a break from COVID news and updates! The only prep work you'll need to do is make a hot chocolate, grab some sweet treats from a selection box and pick a spot on the sofa.
7. Family Christmas Game Nights
 It wouldn't be Christmas without playing a game (or several) with your family. Christmas games aren't just for kids—and dedicating your evening to playing a few is an easy way to infuse a regular old Friday night with some holiday merriment. Board games such as Scrabble and Monopoly are good for those with a competitive streak. If you like team games, try Charades, Pictionary or Trivia.
There are several indoor and outdoor games that are now online, so if you can't have in-person game nights, just take it virtual! Thank God for technology, right?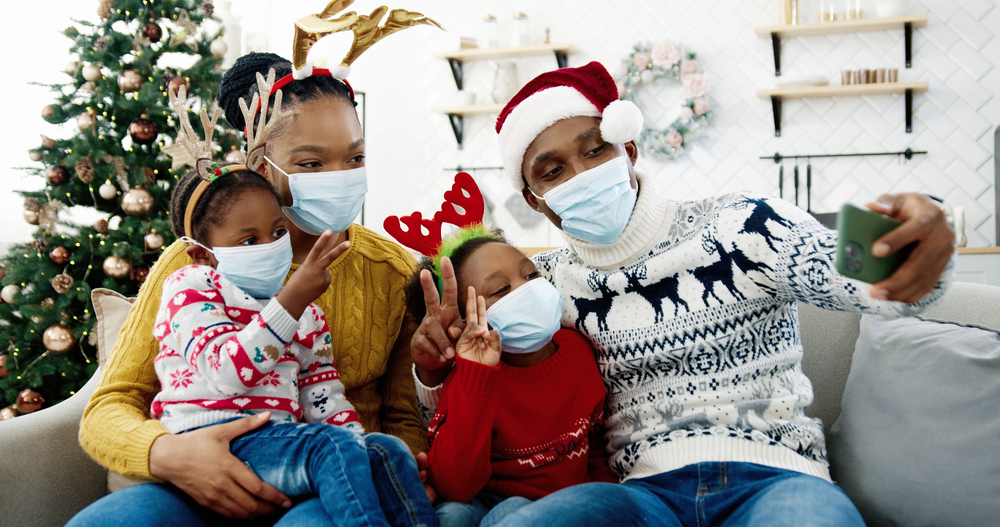 8. Make and send some Christmas cards
With the social distancing safety protocols in full force, it is ideal to work on some personal Christmas cards with a 'family touch'. Since there will be a lack of face-to-face interactions this year, thanks to COVID-19, a lovely way to feel more connected to relatives, friends and loved ones is to make customized Christmas cards. You could all dress up and take a nice family photo – great for relatives to keep and see how you're all doing – or enlist the help of your pet and get them to pose for a photo.
Well, the fact that 2020 has been shaken with COVID amidst other tragic incidents should not take away the fun preceding the Xmas festivities. The above-mentioned ideas are very ideal for making this COVID-ridden year and its subsequent Christmas season one to remember! Why not share with us how you intend to celebrate your Christmas in the comments section! We'd love to know!
-https://www.bbc.com/news/av/explainers-55065919
-https://www.mind.org.uk/information-support/tips-for-everyday-living/christmas-and-mental-health/christmas-and-coronavirus/
-https://www.cdc.gov/coronavirus/2019-ncov/daily-life-coping/holidays.html
-https://www.retailmenot.com/blog/ideas-for-celebrating-christmas-during-covid-19.html