Summer School- A Baffling Concept In The Ghanaian Educational System
Summer School- A Baffling Concept In The Ghanaian Educational
System
Summer, the Baffling Concept
Organizing Summer Schools in a country that would never experience summer is
satirical yet serious as a heart attack and the reality of many students living in
Ghana.
The narrative is always about heavy rains flooding homes and properties rendering
people homeless or of the sun burning foreheads as though the apocalypse is nigh.
This places emphasis on the fact that we only get to enjoy two seasons; the dry
season in November to February in the Southern Regions and November to June in
the Northern Regions.
In the Northern Regions, the rains are expected from April to mid-October whereas
the Southern Regions experience rain from March to mid-November.
This means that, while the Greeks are sunbathing on their beautiful beaches, the
French would be showing off their legs in colourful shorts and the Icelanders
would be exploring their hiking sites as the season comes with hotter days and
shorter nights and Ghana would be dealing with heavy rains characterized with
flooding.
That notwithstanding, the most abused word in the months of June through August
to late September is summer — ambivalent conversations by parents centred on
leaving their children in the able care of teachers, students reluctantly prepping for
summer classes, couples wallowing in mixed feelings as they plan summer trips
with families conflicted anticipation towards summer vacations— the list is
endless even in the absence of the actual experience.
Summer Classes against All Odds
Why then would schools in Ghana organize summer classes for children of school
going ages remains the plausible question.
For many students in Ghana, the long vacation which we have come to brand as
summer holidays mean just one thing, going to school leisurely because they
would not be not forced to wear the school's designated uniform, additionally
classes begin late and close early as compared to the regular schedules.
Typically, school vacates for the long vacation mid or late June and students are
expected to be back to school for the commencement of summer classes a week or
two following vacation.
However, not all students are enthused to enrol in summer classes, after all, they
have done enough for the whole term and the long break is for them to play
around, be casual and just enjoy being children so having them go back to the
classrooms, regardless of how flexible teaching would be still cannot have them
floating on cloud nine.
The long vacation means that parents are free from spending on anything school-
related. Enrolling your child into summer school is tantamount to the cost incurred
for every academic term, cost parents would steer clear of if need be.
Teaching could be gruelling sometimes. Vacations serve as a time for teachers to
rejuvenate, get their thoughts together, spend quality time with their families, go on
vacations, take up a new course and indulge in an interesting pastime. Summer
classes mean students just like teachers would have little to no rest at all.
Summer Classes, the Necessary Evil
Unfortunately, not all students are smart and fast learners— summer classes allows
students who lag behind in class catch up on studies and seek the assistance of
others and for those students who are already on top of their game, they could still
revise, after all, too much meat has never spoiled the broth plus it is not all work and
no play.
There is socialization; a time for students to flaunt the varied languages
they are picking up from friends in other bilingual schools.
Parents have all the balls in their court— in lieu of summer classes, a parent
working an 8 am- 5 pm job may leave children in the care of older siblings, a
neighbour, employ the services of a nanny or a private teacher to adequately take
the child through all lessons.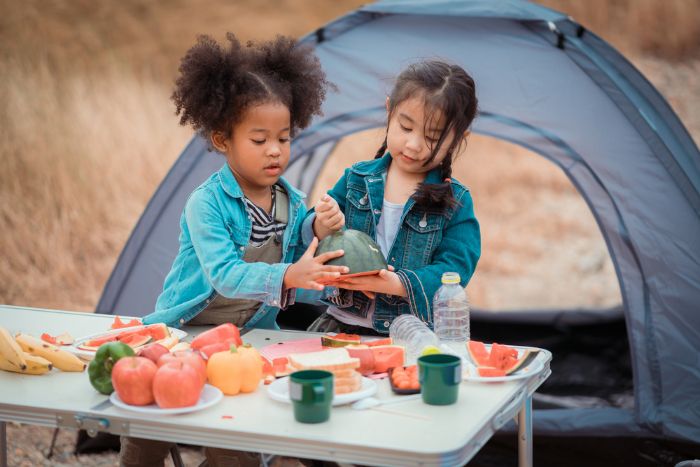 The downsides to the entire above are that a neighbour may not love the idea of
babysitting your child but do it anyways for prudence sake. In a case of any
haplessness; could you hold them accountable as you would the school?
Also, having a nanny take care of a child always comes with conflicts especially in
the wake of nannies doing unthinkable things to children in their care.
Where there is a private teacher, there should be a sitter right? Meaning a parent
opting for this would incur double cost thus the teacher and the sitter which would
be more than what the summer school is taking for the entire duration.
With summer school, your child gets to see the familiar faces of friends and be in
the presence of people her own age.
The awesome bit to it is that children would
have a whole month to indulge in all fun-Capades and have enough rest before
school officially resumes.
From where we are sitting, even in the name of summer classes being reasonably
expensive, children's reluctances to enrol coupled with parents having tons of
options, it would be unfathomable not to conclude that the benefits far outweigh
the negatives. It is safer, convivial and children are given ample room to be
themselves.
Having said that, we understand opinions are like noses and everyone has theirs…