The Bilingual Journey Of A Francophone Student: Khady Cisse Writes
The Bilingual Journey Of  A Francophone Student: Khady Cisse Writes
Getting adapted to a new country and a new school can sometimes be very difficult especially when you don't speak the language spoken in that particular country. You can sometimes be a victim of discrimination, feel lonely without friends and feel as if the sky is falling on your head.
My name is Khady Cisse. I am 12 years old and come from Senegal. Here is my long journey to becoming bilingual. I moved to Ghana in July 2018 with my family. Ghana was new to me, I didn't know any city, recognize any road or even a house.
I started year three in Ecole Ronsard in September 2018. It still feels like yesterday to me when my father dropped me for the first time and told me to speak French and try my best with English.  I met my new classmates and they spoke English I didn't even understand. The only words I understood were only 'hello and hi'.  Some of them spoke French but English was still dominant.
If I am to give a summary of my 1st term as a Francophone student, I will say it was not easy but it was also not very difficult. I am a very bubbly person so getting adapted was very easy for me. I had made new friends and I was also learning new words in English.
My dad wanted me to learn English by all means so I was immediately signed up for an extracurricular activity called English Club which helps students like myself learn spoken and written English aside from what is taught in class. I was working hard in this club because I knew if I didn't, I will not achieve my goal which was to speak and write better English by the following year. In class, I can say it was going very well. And when it came to French, I had no issues since I came from a French country and the other subjects gave me no problems too.
In less than three months, I got adapted— my academics were very good and my English was progressing. I became the 'parrot' of the class as some will say. I started English as a Second Language (ESL) in the second term and it soon became my favourite class. I could now write stories and answer questions. Sometimes, I even joined the English as a First Language class and honestly, I did well than some of them.
My third term was very important to me because it was going to determine if I was going to start a normal English class or continue with ESL but with no worries, I passed. My dad was very proud of me. He put a lot of pressure on me that year, he supervised me and paid for all activities for me to learn English. I am glad that he did this for me because I learnt English in less than 7 months.
In my second year in year four, I was doing English literacy language and honestly, this was my most difficult year. Many students do ESL for at least 3 years before they move to a regular English class but I did it for 7 months so I knew it was going to be tough. My English score was poor for me.
My goal was to score 80% and above and I was in the 50s. And it was not just English, even mathematics which is my favourite subject I had issues with it. All of that had one explanation, I was not working hard like the previous year so I triple my efforts. Year 4 was a disaster for me and even my teachers told me.
I came back to school in year 5 after Covid-19 which forced us to do online classes. We came back to strict restrictions. Classes were not like before. We closed two hours earlier but my work during the lockdown paid off.
I developed my writing skills and I progressed in every other subject. I prepared myself for the next class, which was year six and also the same year we will be writing the Cambridge Checkpoint Exams. At the end of the year, I had no issues with my subjects and my English was going very well. That was my first year of pure success as a bilingual student.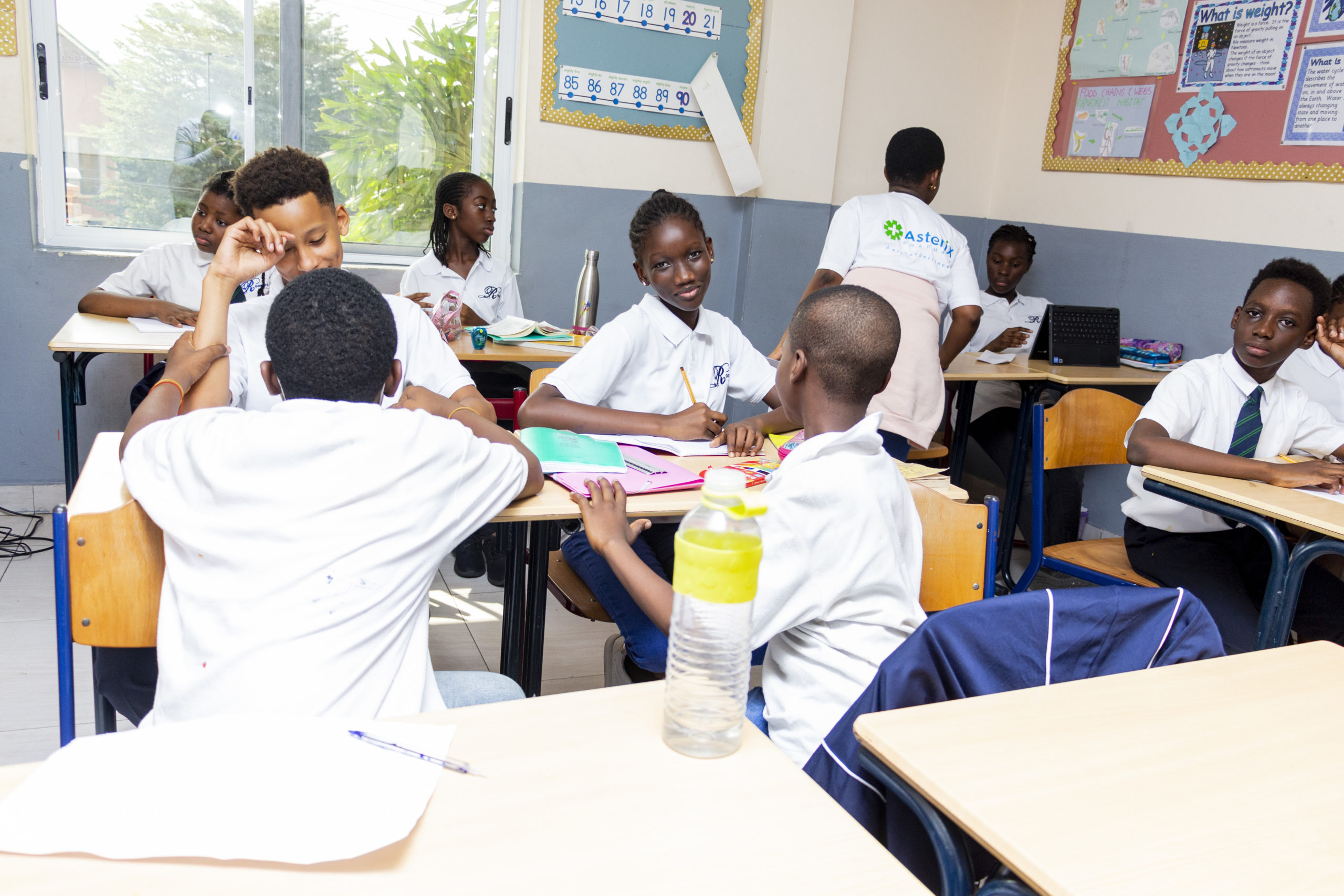 In year six, I fixed extremely strict goals for myself. This was my first exam and I wanted to go very high academically. I stopped all the fun activities, and my Tv time decreased from 70% to 20%. I wanted to blow up the exams to make my parents, teachers and myself proud. I also wanted to be the valedictorian and that year, I was passionate about my writing.
When the results of the Cambridge Checkpoint Exams came, I was not the overall valedictorian but I was the salutatorian and the valedictorian of the French students. That was my greatest success.
This year, I am in year 7 and I am in the Francophone curriculum. I am still interested in the English curriculum so I try and learn things they are learning when I have free time because I have my 5.1, 6.0 and 6.0 scores in the Cambridge Checkpoint Exams, I want to write the secondary checkpoint exams and IGCSE whiles still maintaining my level in French. I know it won't be easy to write those exams but it is not impossible.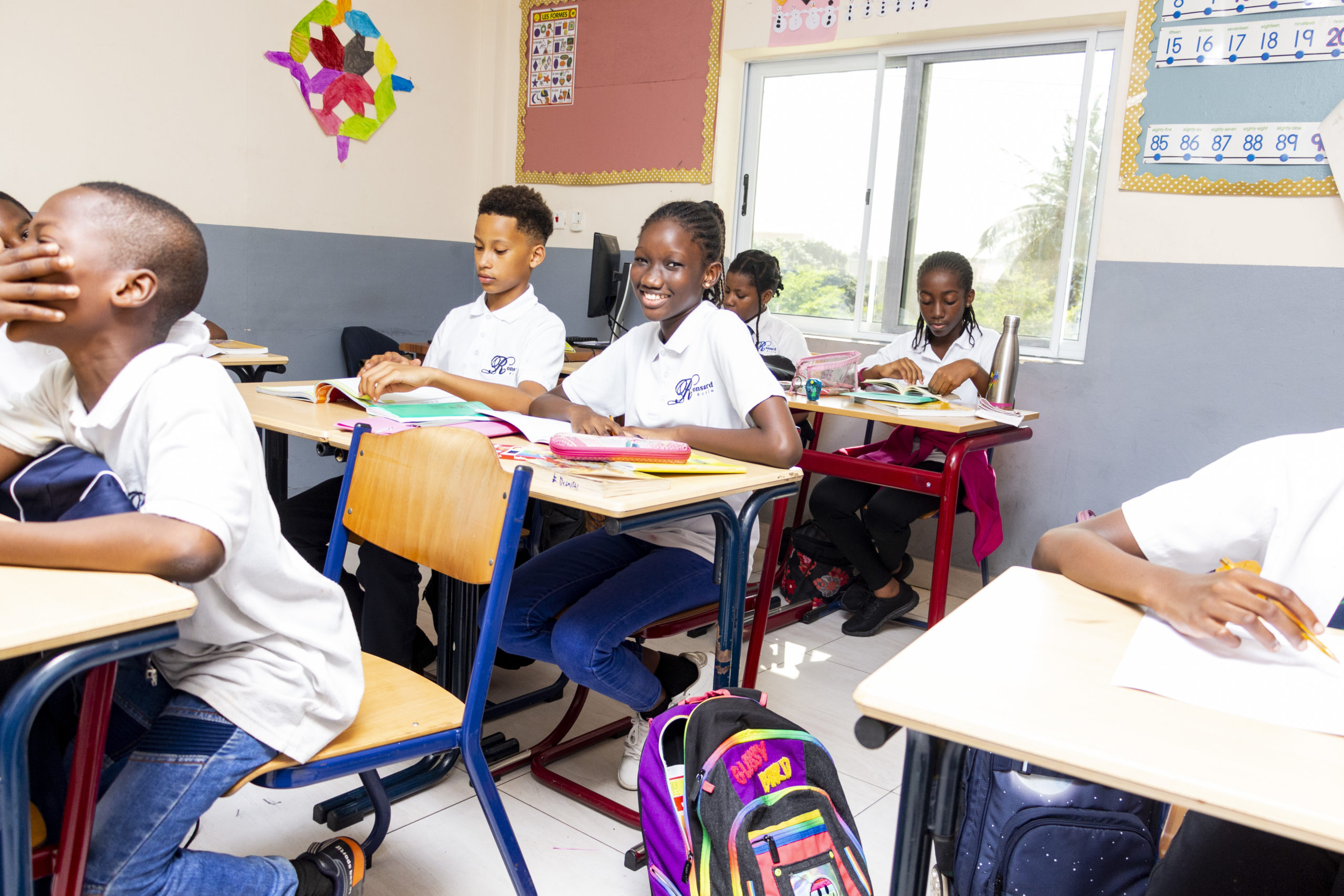 In conclusion, sometimes I daydream about when I first came to Ghana when I did not speak any English word and now that my teachers call me 'English Madam', it is a great success for me. I thank the school for giving me this opportunity to learn English and become bilingual.
If I am to mark myself from 1-10 on how I speak and write English now, I will say 10 without hesitation because I know I speak and write good English now.
Can it not be proved in my essay above?