Orators Club- The Journey So Far…
Orators Club- The Journey So Far…
Everything great typically starts with ink on paper, and Orators club is no exception. The club was birthed on a fundamental concept that tapped into the general advantages of our students, and after a year, we have not lost sight of our objectives, mission and vision statement.
It is safe to say that the club has been on a remarkable journey since its inception in January 2022— founded to provide a platform for individual students to develop and hone their public speaking skills, listen attentively; think from an analytical stance and speak articulately, the club has grown and evolved over this one year to become one of the most respected and successful clubs of its kind in the school.
Orators Club's journey is one of passion, grit, and commitment, as well as a testimony to the value of effective communication and inclusion. The club has given its members a friendly and demanding atmosphere to develop their skills and acquire confidence in all spheres of their academic life through regular meetings and competitive events.
Here is the journey so far…
MEMBERSHIP
Orators Club, like many school clubs, had a humble beginning, albeit this one started surprisingly with quite a number of students who shared a common interest and wanted to explore it further.
The club's first order of business was to enrol new members, which was a meticulous process in and of itself designed to establish a precedent that  Orators club placed a premium on the seriousness and unwavering dedication of its members.
Membership started from year four all the way up to secondary. To join, a student had to pick up forms, carefully fill them out with reasons why they should be in the club, and then have their parents, their class teacher, and a member of administration sign them before moving on to the next and final stage, thus vetting.
Although the club did not intend to disqualify any students because of their academic performance, we made sure to emphasize it because it enabled the club to identify which students needed extra support with their studies and which ones could handle additional club work and responsibilities.
ORATORS VERBA INITIATIVE (OVI)
The Verba Initiative is one of Orators Club's pilot initiatives. The club aims to nurture students who are expressive and eloquent, which we can all agree implies reading broadly and having an extensive vocabulary.
Thus, the Verba Initiative is the club's tactic to promote and encourage reading in its members. Members are required to find two new words each day that is, Monday to Friday. They are equally tasked to form two sentences each using the new words.
ORATORS DEBATE
The actual club activities started following the signing of members phase where the term's project was introduced to club members.
The plan is that, every term, members will be taken through an intensive project as part of the club's strategy for achieving its long-term objective, with Orators Debate serving as the debut project in this regard.
The members were divided into two teams for the debate, one supporting and the other opposing the motion, "Excessive Screentime Is detrimental to children. Members were guided through all of the debate's nuances and styles.
Their research, writing, speaking, and tolerance of opposing viewpoints were all evaluated throughout this debate. Additionally, resource people skilled in public speaking and debate were brought in to engage in an in-depth discussion with the members. A forum was equally made available for the members to voice their concerns and ask questions that related to their final project presentation.
In the end, the members ultimately engaged in a verbal duel to defend their respective stances, and the hard work and efforts spoke for themselves— the biggest turning point for the club was without a doubt Orator's Debate.
ORATORS ELECTIONS
Orators elections was the club members second project after a fruitful first project.
The six-person executive committee, the club coordinator, and the communication department handled day-to-day activities in the initial stages of the club.
However, club runnings and activities are eventually going to be handed over to the club leaders, which necessitated the decision to run an internal club elections.
Nominations were opened for students to pick up forms. The opened portfolios were club president or chairperson and an Orators Club Representative.
Each candidate had to put together a group of competent students, including a campaign manager, a Pro, and a finance officer. These were the ones who would support him or her in winning the election.
Again, before the scheduled elections, each of them underwent a thorough vetting process. The club held an internal elections in the same capacity even though it was unable to hold the elections the way it had originally intended owing to events beyond its control that term. The club currently has a president, an administrator, and a club representative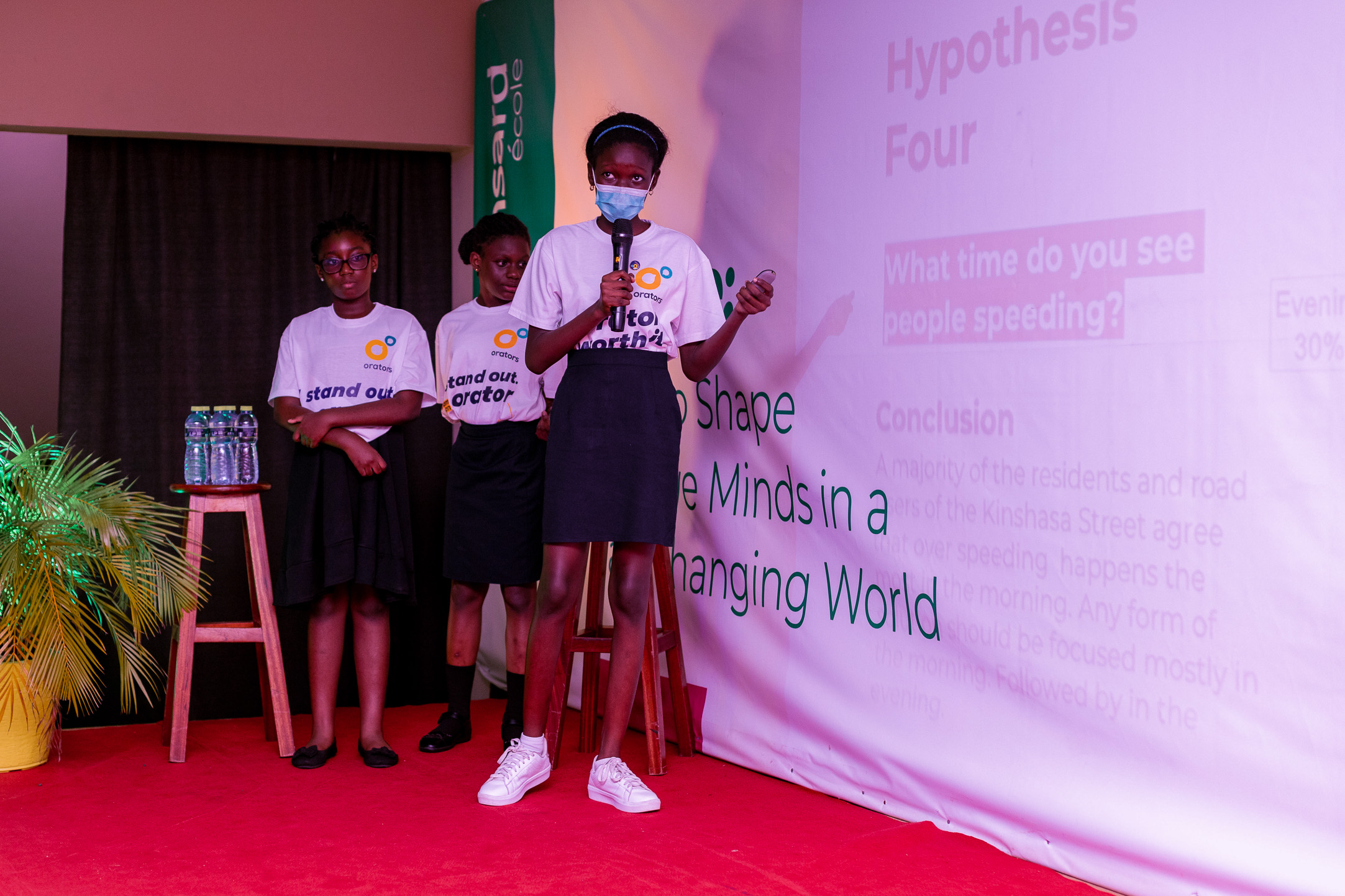 THE CHANGEMAKERS PROJECT
The club held its third project, dubbed the "Orators Changemakers Project," just before school were out for the Christmas break.
The goal of that project was to track members' readiness to take initiative, their precision to identify problems in their immediate environment, and their readiness to come up with solutions to curb or reduce those identified problems.
Using their home locations as a basis, members were divided into groups of three. Each group came up with one issue that they felt was the most pressing and feasible given the time they had available after evaluating several issues.
In the end, the first group focused on overspeeding on Kinshasha Street, the second group on garbage burning in the East Legon Mimp3 Asem neighbourhood, and the third group—and certainly not the least—sought to establish a reading and literacy club for children in the Spintex Kotobabi neighbourhood.
Members of each group were required to conduct a comprehensive survey, hypothesize, and explain their findings through a PowerPoint presentation based on the survey conducted at the final project presentation.
Each group performed to the best of their abilities. At the end of the competition, team Spintex, whose project entailed establishing a reading and literacy club, was declared the winner based on the votes of three judges, parents, and the communication department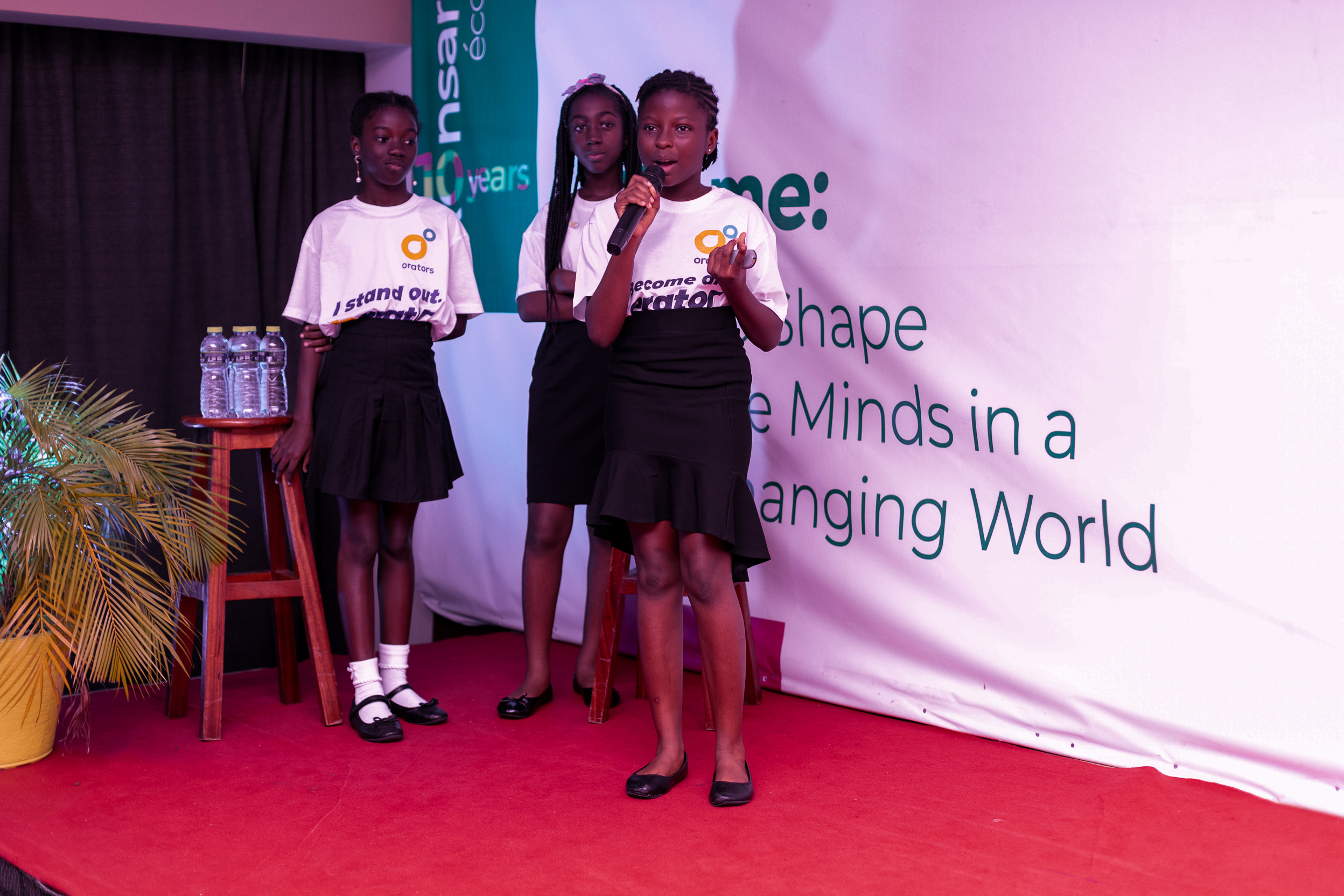 CURRENT PROJECT( ESTABLISHING READING&LITERACY CLUB)
The club is presently working on its fourth project, which is the establishment of a reading and literacy club for children in the Spintex Kotobabi community.
Even though just one group from the project from last term won, other groups are also needed to complete the project. This essentially means that everyone in the club will participate in carrying out this initiative.
School resumed a few weeks ago and club activities—including our scheduled meetings twice a week on Thursdays and Fridays—have continued unabated.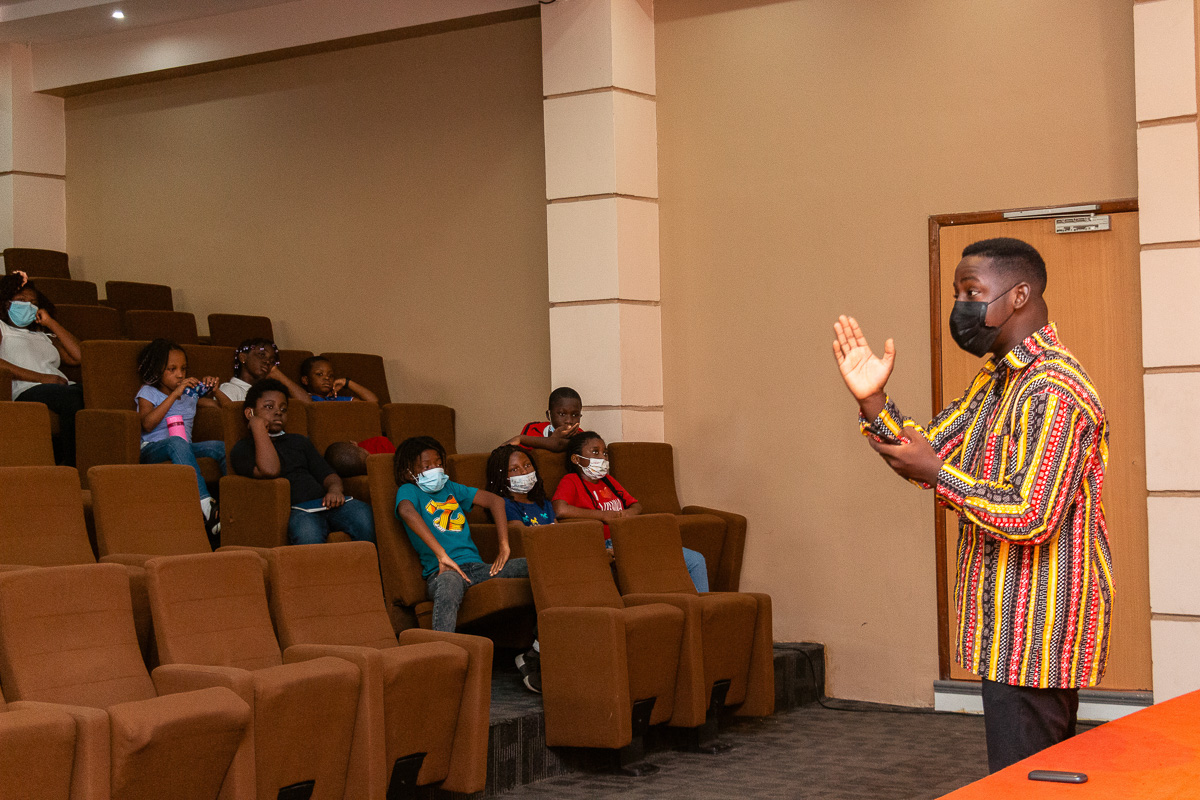 THE WAY FORWARD…
One possible path forward for Orators Club is to concentrate on expanding and driving the club outside the boundaries of Ecole Ronsard.
The long-term aims of the club include collaborating with sister schools to host competitions and educational workshops, as well as embarking on projects that are in line with the club's vision and mission.
Furthermore, the club plans to delegate day-to-day management of club meetings and events to student leaders. Currently, the club coordinators and president handle this duty, but in the not-too-distant future, students' leadership portfolios will be opened to create way for members who are ready and competent to take on these positions.
Orators club will eventually have a full student representative to take over club operation, with supervision from coordinators and executive committee members.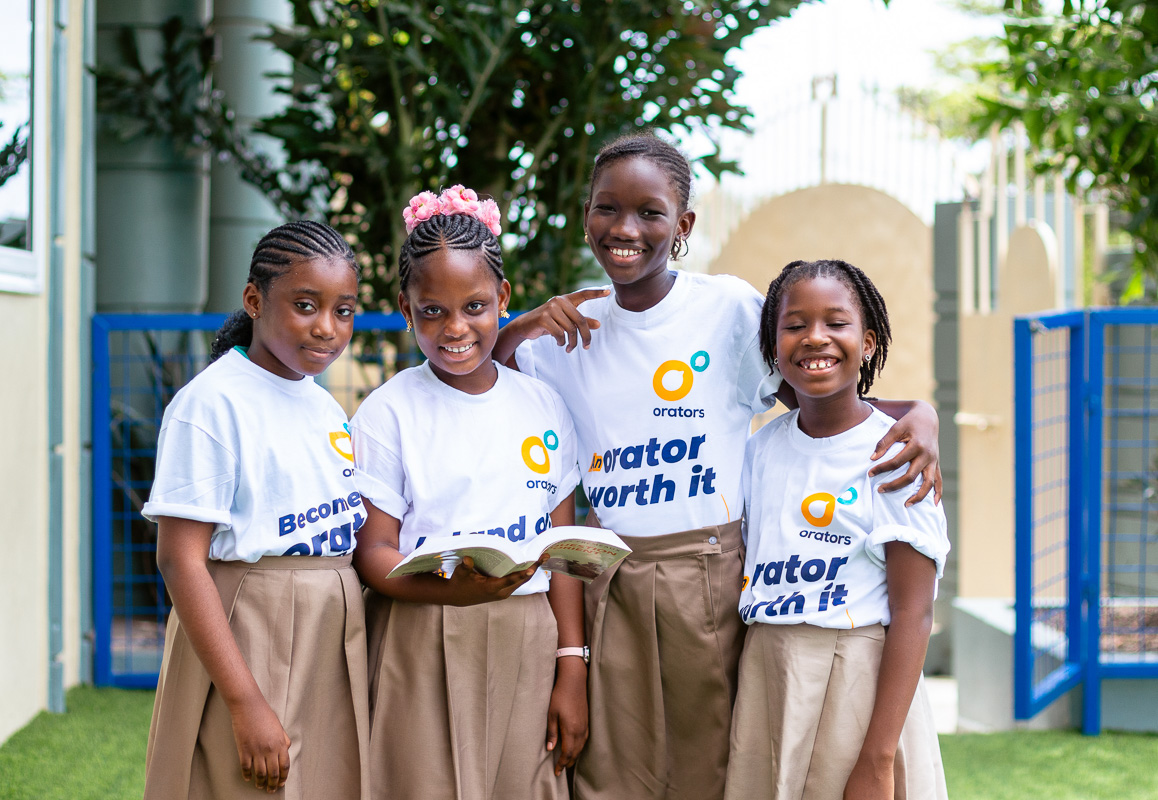 In summary, Orators Club's journey so far has been one that has been rich in learning, growth, and progress.
Through a variety of events and activities, the members have refined their public speaking abilities and developed confidence in their ability to articulate their ideas clearly.
As the club continues to thrive and evolve, it is clear that the future holds many more opportunities for personal and all-around growth for its members.
Orators, Listen. Think. Speak Up!