Secondary's Togo Trip: 5 Days of Educational tour, Exposure And Fun
Secondary's Togo Trip: 5 Days of Educational tour, Exposure And Fun
Road trips are often seen as the ideal opportunity to discover new locations, create memories, and form lifelong friendships. As students, there is nothing more exhilarating than embarking on a journey to explore the world beyond the classroom.
A while ago, the secondary students embarked on a 5 days road trip to Togo, and the experience was nothing short of incredible.
On Sunday morning, the journey began. The 13 pupils got aboard two buses, which were stocked with snacks, water, and music to keep them entertained. The enthusiasm was apparent as we began the road trip, with everyone eager to discover Togo's hidden treasures.
The drive to the border was long, but it was filled with laughter and chatter, and before we knew it, we had crossed the border into Togo. When we arrived, we went straight to our hotel rooms to unpack, settle in, and relax before the next day's activities.
After breakfast, the first destination on the second day was the Lycée d'Enseignement Techniqutet Professionnel de Lomé. While at the school, we learnt that the school was where one of our Secondary teachers, Monsieur Mawuli, began his teaching career.
He stood there, beaming with pride and immersed in nostalgia, recalling his days as a teacher there, and it all seemed so long ago. We had to leave Lome all too soon for our next destination, thus Kpalime. But first, we were treated to a sumptuous lunch, where we stuffed our bellies with some local delights.
The busy town of Lome was a sensory rush, and we were overwhelmed by the vivid city's sights, noises, and smells.
We returned to our hotel in the evening, exhausted yet elated, after a long day of touring. The hotel was cosy and offered everything we needed to unwind after a long day of exploring. We sat around the dinner table, sharing stories about our adventures and making plans for the next day.
Our next stop was Kpalime, where we intended to see three tourist destinations Kpalimé. Our first stop was at Kpalimé's CEAA (College d'enseignement Artistique et Artisanal).
We were instantly captivated by the vibrant energy that appeared to fill the air as we entered the grounds of Kpalimé College d'enseignement Artistique et Artisanal. We witnessed students involved in their creative interests everywhere we went, each one fully immersed in their artistic path.
The master potter, who had been practising his craft for many years, began the tour by giving us a brief history of Togolese pottery, outlining the various techniques and styles that had evolved over the decades.
Following that, we went through the wooden crafts exhibit, where we were treated to exquisite artistic designs and photographs with interesting stories behind them. Our time here, albeit brief, was so much more.
It was about integrating ourselves in a culture that valued creativity and self-expression and connecting with people from all over the world who shared a love of art.
Nestled in the rolling hills of southern France, the majestic Chateau Viale stands as a symbol of history and culture. We couldn't contain our enthusiasm as we prepared to tour the nooks and crannies of this exquisite location for the next couple of hours. Château Viale is a chateau in the hills north of Kpalimé, Togo's Kloto Prefecture.
It was built by the French in the early 1940s and consists of a main building and a tower. The Togolese government owns the facility, which is used for cabinet meetings. Presidents such as Félix Houphout-Boigny and Abdou Diouf have stayed at the chateau in the past. In 1979, it was renovated.
Upon arriving at the castle, we were greeted warmly by the staff, all of whom seemed to share our excitement and enthusiasm. The first few minutes were a mix of brief activities as we explored the immediate landscape and learned about the chateau's history before departing.
This was by far the most enjoyable place we had visited. We couldn't help but feel awe and wonder as the chilly mist from the Kpalimé Waterfalls splashed over our faces.
The thundering cascades, surrounded by thick greenery and the calls of exotic birds, provided an almost surreal display of natural splendour.
For most of us, the Kpalimé Waterfalls were more than simply a tourist attraction; they were a reminder of nature's strength and majesty, and an experience that would remember for the rest of our lives.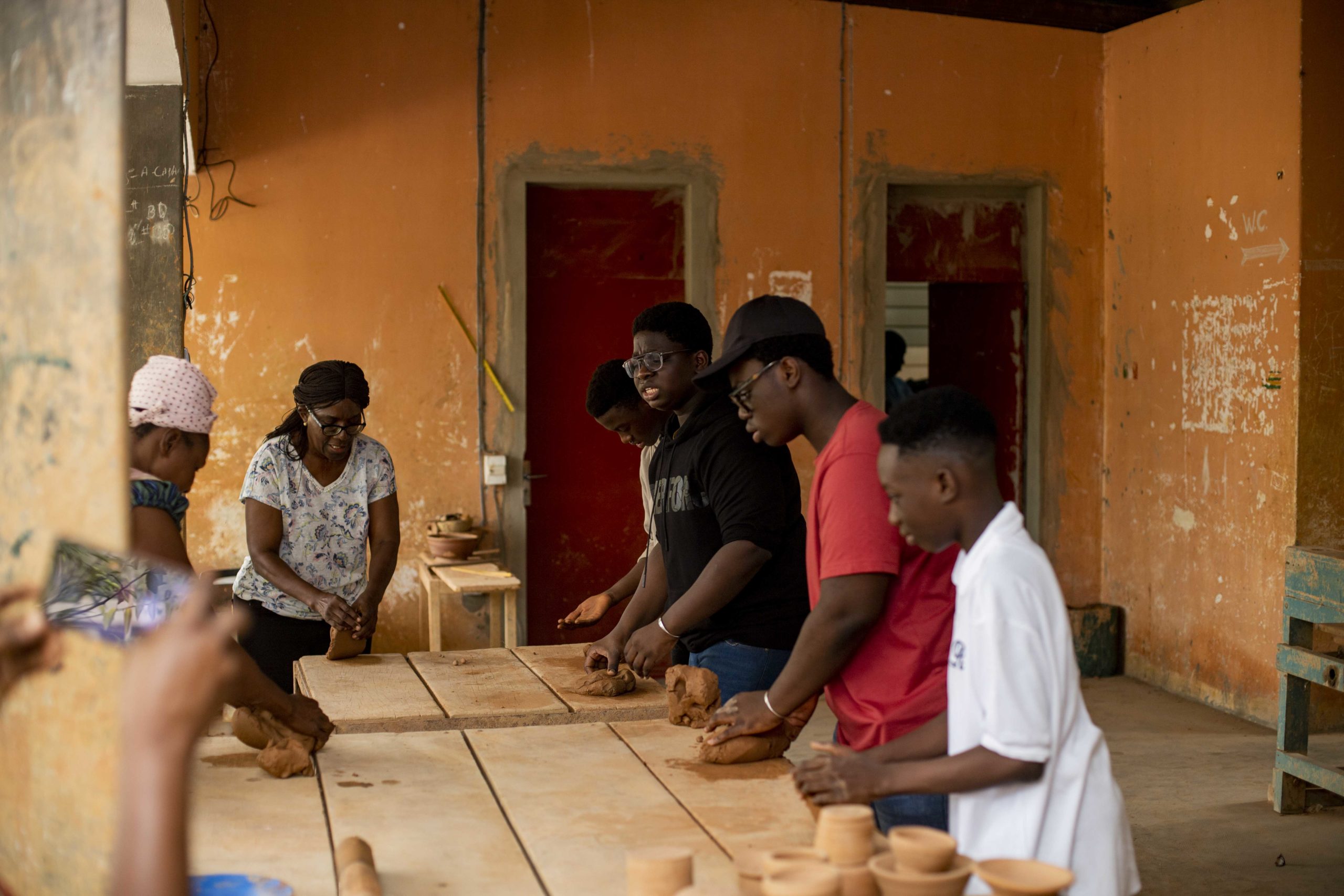 We spent the fourth day of our trip at the CEAA (College d'enseignement Artistique et Artisanal) de Kpalimé for art classes. It was time to get our hands dirty. We took turns at the potter's wheel, trying to shape the wet clay into the proper shape. It was more difficult than it seems, but our instructor was kind and encouraging, taking us through each step of the procedure.
Some of us found ourselves in the painting class while others indulged in the hairdressing and sculpturing class. We spent the entire day here before saying farewell to Kpalime and heading to Lome.
On the fifth and last day, we made two stops before returning home. Our first destination was to see Mr Azoumah, the director general of KYA Energy Group. We next proceeded to the slave house of Togo. This was more than just a historical site; it served as a reminder of the crimes committed against millions of people throughout history. Despite the anguish and sadness, the student realized it was vital to bear witness to and learn from this dark chapter in human history. We were able to obtain a better understanding of the slave trade and its influence on African communities with the assistance of educated advisors.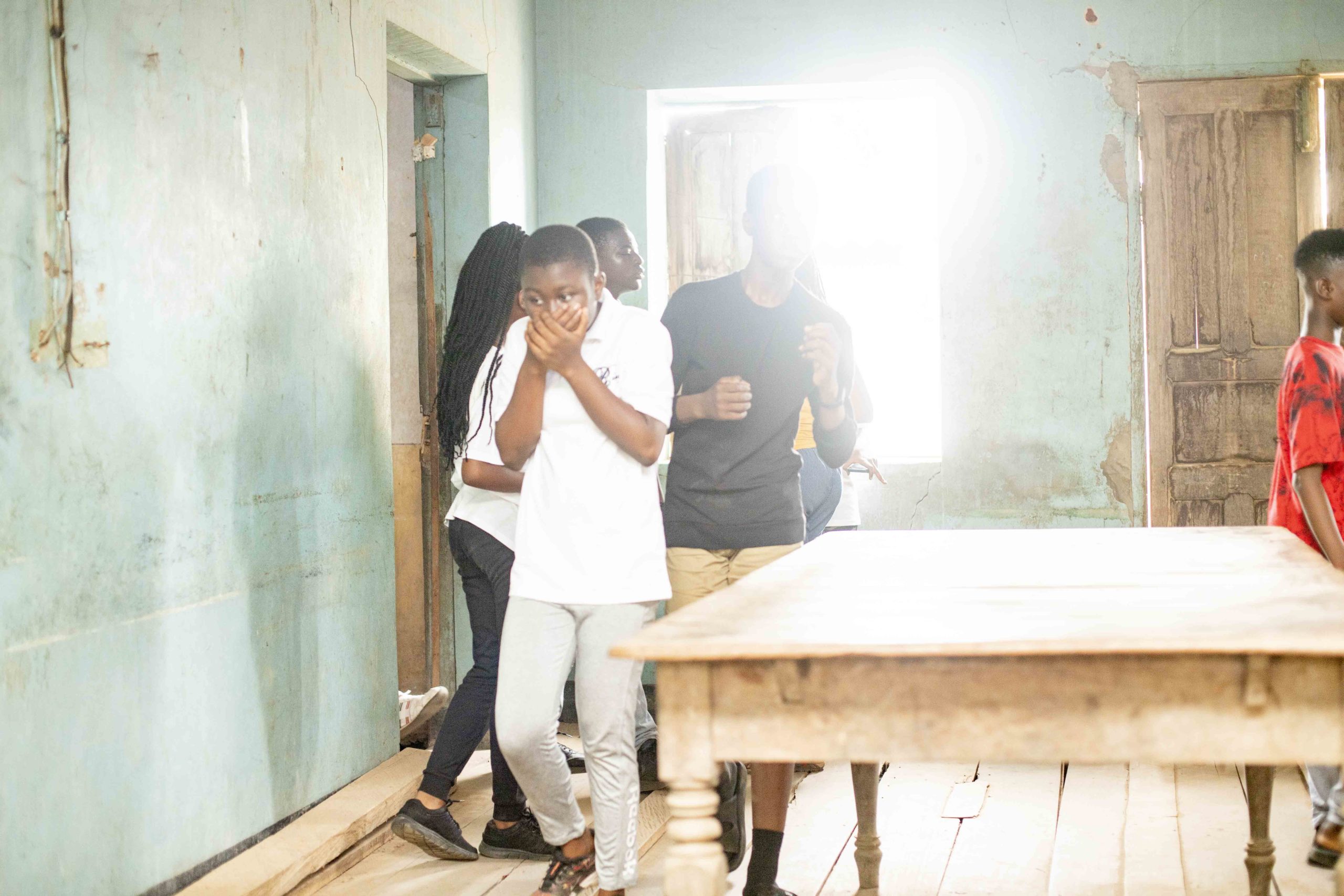 As the sun started to go down, we returned to the hotel, fatigued but satisfied, and packed our belongings to return home. Togo has something for everyone, from its rich history and culture to its stunning landscape.
This road trip has been a fantastic adventure, full of learning and fun. We saw new places, met new people, and made experiences to last a lifetime.